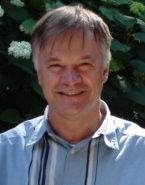 Larry draws from a rich array of insights and methods developed from his extensive background in organizational development, large-group interventions, ontological and somatic coaching, narrative therapy, and spiritual psychology.  He is a senior consultant, leadership coach and seminar leader with The Alban Institute.
Specialties
Planning and Visioning
To help organizations create a common vision and the strategic directions that will help them achieve it, I often use a large-group intervention, which is similar to a Future Search Conference or an Appreciative Inquiry Summit. This approach brings together stakeholders from across the organization — young and old, new and established – to participate in a process of gathering information about the organization and the community, interpreting discoveries, and drawing conclusions. Integral to this approach is building the capacity of an organization's members to listen, learn, analyze, and decide together.
Transforming Conflict & Building Resilience
Transforming conflict is all about helping people have conversations they haven't had before, so they can get to places of new agreement and move forward. By conducting interviews and creating forums for what I call "essential conversations," I help organizations and their leaders move from reactivity, to responsiveness, and on to reconciliation. Most often this builds the capacity for individuals and the organization to be more resilient as they face present and future challenges.
Staff Teams and Board Development
My work with multiple staffs and with boards is tailored to the specific developmental and situational needs of the staff team or board. In local, regional and national organizations, I help build effective working relationships and address concerns that inhibit leadership and organizational potential.  Boards begin to understand what it means to be en-trusted with the mission and the future of the organization.
Leadership and Personal Coaching and  Retreats
I work with individuals in one-on-one coaching program, in retreats and  in seminars focusing on issues and challenges of leadership. In particular, I often help leaders to do the inner work that accompanies each season of their leadership career and to help them to lead organizations through  adaptive challenges.
Education
B.A., Eckerd College, St. Petersburg FL
M.A., Developmental Clinical Psychology, Antioch University
M.T.S., Boston University, Boston MA
D.Min., Congregational Studies, Hartford Seminary, Hartford CT
Ed.D., Organizational Change, Pepperdine University, Malibu,  CA
TESTIMONIALS
"Perhaps Larry's greatest gift to our organization was the insight that enabled him to be more than just the arbitrator of a dispute. Instead, Larry discerned the longstanding underlying issues and focused our attention on them. Not only did this get us working on the real problems, but it also defused much of potential win-lose dynamic. Moreover, Larry's strong grasp of the principles of organizational behavior and his own experience…enabled him to put our issues in a solution-oriented conceptual framework that we found very helpful." —Executive Director
"Larry Peers is an exceptional consultant. While laser focused on the work that needs to be done, Larry's humor, non-anxious manner, and quiet confidence make even the most difficult of dilemmas feel more like an interesting puzzle waiting to be solved. On the several occasions when Larry has worked with our leadership, it has been obvious that they like him and are comfortable with his style, but more importantly, they listen to him and they trust him." —Phyllis O'Connell

"[Larry]is very capable and a great facilitator.  He is respectful of both clergy and laity and strives for an effective process and product in his work with congregations. We will present our report to the congregation [soon].   It is a product that can guide our work for the next two to five years.  It is a product that is composed of conversations in which our entire congregation participated.  It has wide support and the process has already paid various dividends in the life of our church." – Pastor, Baptist Church, Texas

"I have been a congregational rabbi for 18 years.  Larry Peers in particular has a wealth of knowledge and experience with congregations of all kinds…I trusted his advice completely and have often shared it with my congregation who in turn were very appreciative." — A rabbi clergy coaching client